News
Tuesday 15th February 2022
Broadreach Marine runs the online Shipbuilding Acquaint Course with the IIMS.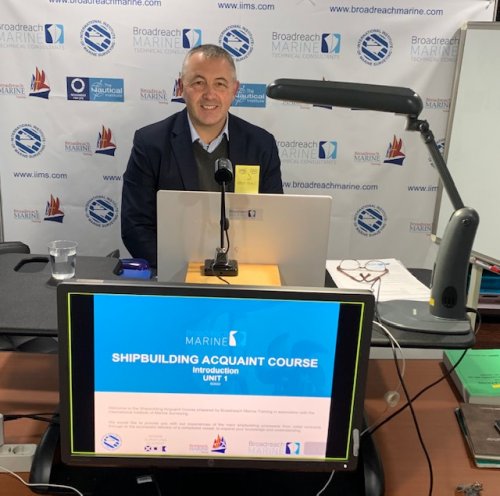 Peter Broad successfully delivered the 20 hours, real time, Shipbuilding Acquaint Course from 7th to 11th February, from Korea to online delegates.
The course has been very well received by the delegates and we have some very positive feedback.
Mr Jason Rudd, Marine Engineering Superintendent, for the Port of London Authority, gave the course 10 out of 10 and said:
'The Shipbuilding Acquaint Course was very interesting with comprehensive a range of material covered.
Peter has extensive knowledge of the whole process from developing the shipbuilding contract to delivering the finished ship which he conveys very well during the course.
I would recommend this course to anyone involved in new build projects regardless of size.
Thank you IIMS for hosting this course and to Peter for developing and delivering such an informative syllabus.'
The course material will be made available for download for anyone wishing to buy individual Units. More information about how to do this will follow.