News
Thursday 14th September 2017
Broadreach Marine Ltd - OPENING BRANCH OFFICE IN SOUTH KOREA - Opening event 13 September 2017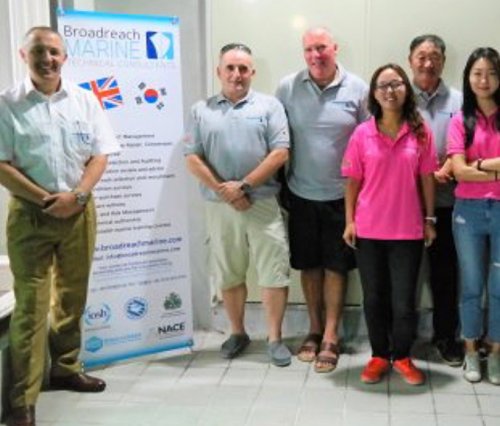 Broadreach Marine Ltd staff were joined by 30 plus invited guests, representing 16 companies, for the opening event of the new branch office in Okpo, South Korea.
We thank all our colleagues in the Marine Industry in Korea for their support of our new offices and building our future business together.
Photo of Peter Broad and Broadreach Marine Ltd Staff......